On neither of our trips to England so far have we made it down to Stonehenge (although it's on the list, probably for the next trip).  I really want to go — I'm certain it's very interesting, most likely even more impressive and intriguing in person than in the images I've seen, and I imagine it will be goosebump-inducing, on account of its mystique, at the very least.  Besides, it's "just one of those places" that you want to see when you go to England.  (At least, I do.)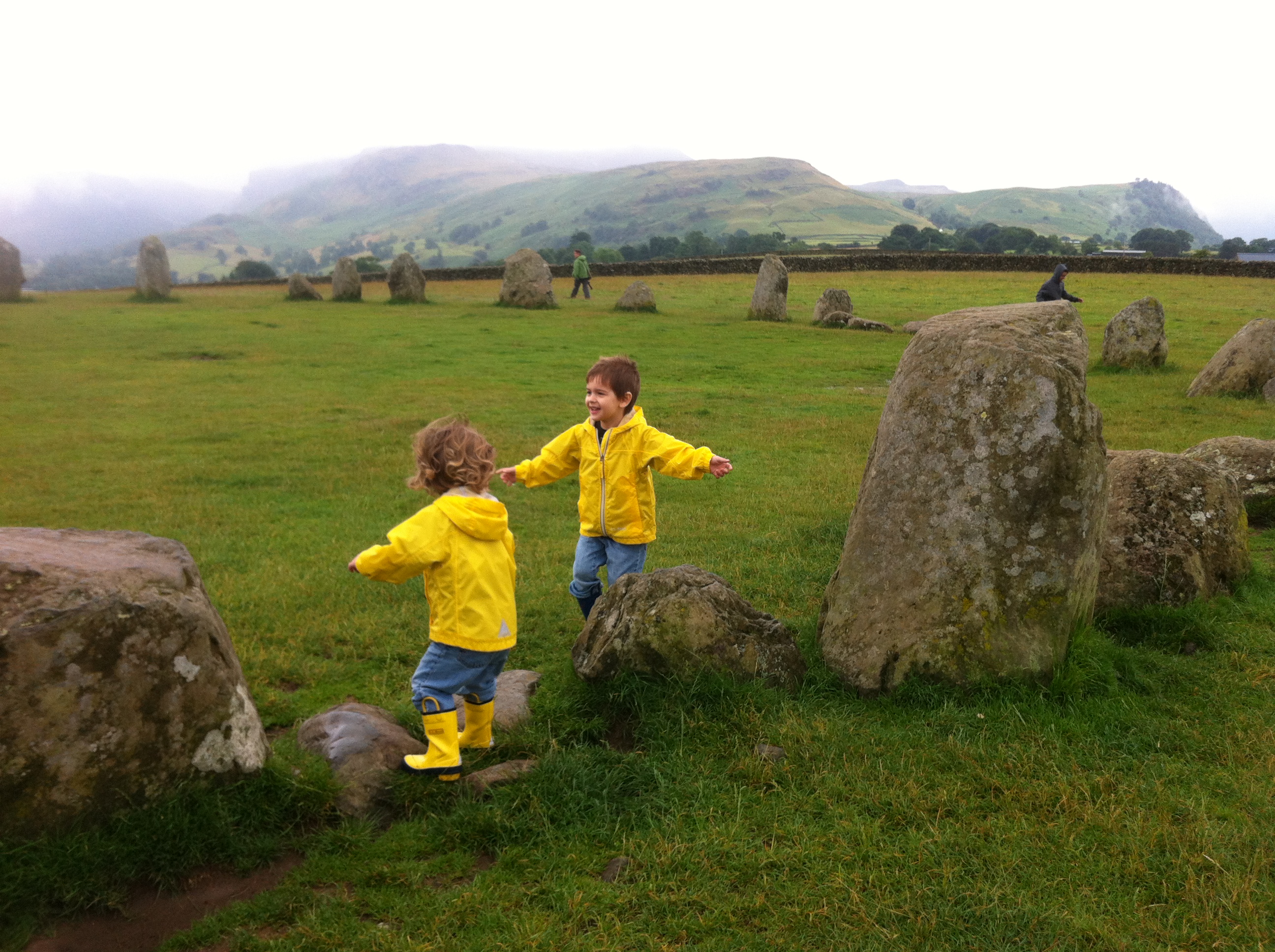 We found out that there was a stone circle — Castlerigg Stone Circle — in the Lake District, though, very close to where we were staying, and it seemed like an excellent place to check out on a rainy morning with some free time.  Although it lacks the renown of Stonehenge, it was fascinating, very old (one of the oldest stone circles in Britain and all of Europe, constructed around 3200 BC) and also quite beautiful, with misty views of the mountains and valleys of Cumbria in every direction.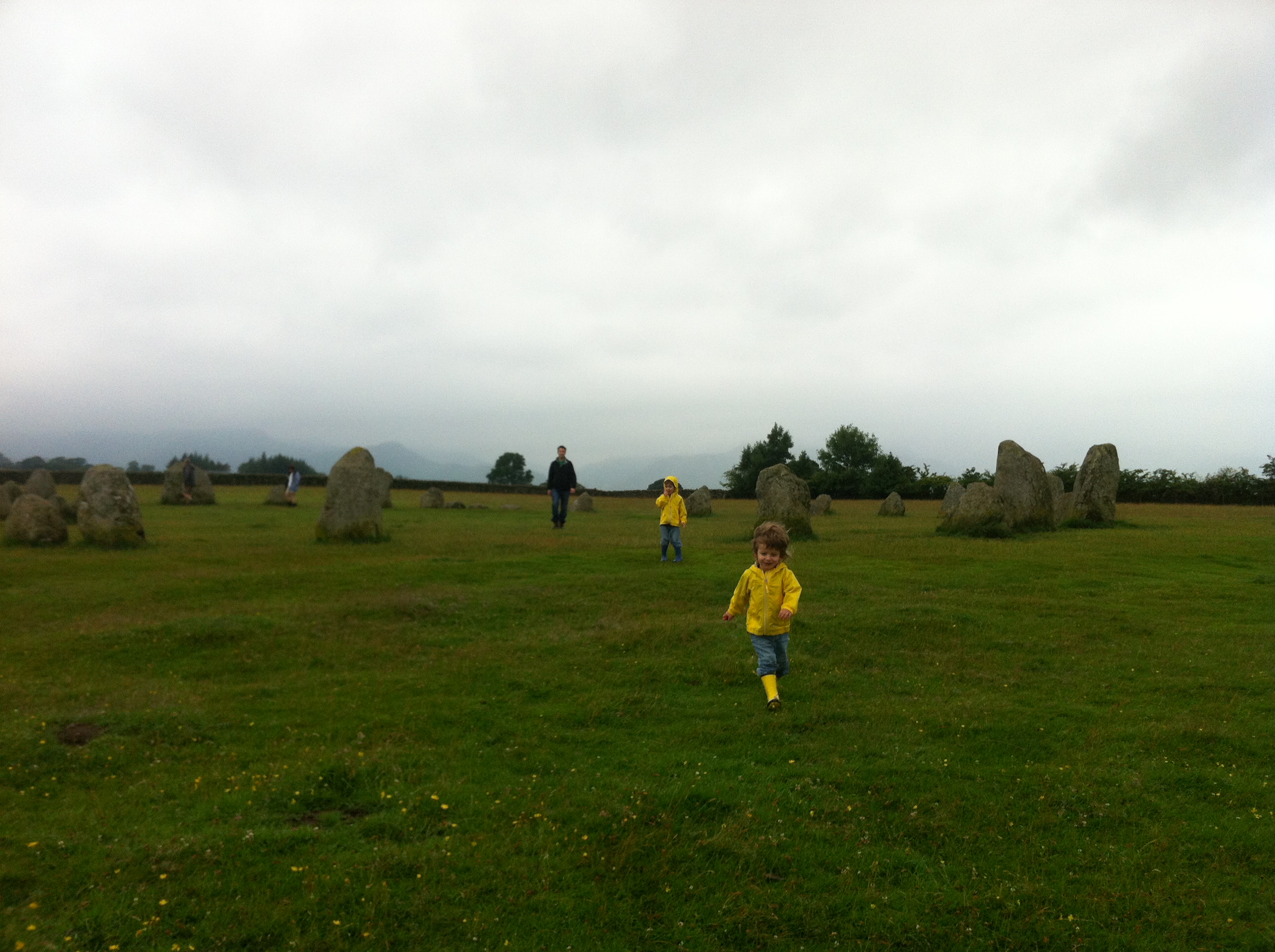 We loved it.  It felt like an appropriate part of our British trip, and, from a practical perspective, it was a great place for the kids to run around a bit outside.  They liked it mainly because rocks are fun to climb on (although it may have been uncouth to do so — we did it anyway) and there were lots of great puddles to splash in.  The circle had a great ambiance and stunning views, and we were lucky to visit between your buses, so it wasn't very crowded.  For whatever purpose the ancient inhabitants of the area constructed the circle, they certainly chose an excellent spot.  We went just on a whim, and I'm so glad we did.