We had a great "stay-cation" in Vienna last week.  We skied, we skated, we swam, we did touristy stuff, we visited the animals at the zoo and we took some time to just rest and be at home.  It's great fun living in a city that's worthy of a European vacation in its own right and which we haven't nearly finished exploring.  Plus, there was no packing required.
Our first stop on this trip was the Riesenrad, the giant Ferris wheel in Vienna's Prater.  (If you've seen "The Third Ma
n", that's the one.)  I went once with a friend, but Dan and the boys had never been, and it was one of the things on our "must do in Vienna" list.
As often happens, our day kind of got away from away from us, and we weren't ready to trek over there (3 whole U-Bahn stops away) until after nap time.  It was cold, dark and raining when we left the house, but if we waited to do everything in perfect conditions, we'd never get to do anything.  So off we went.
The bonus to going on a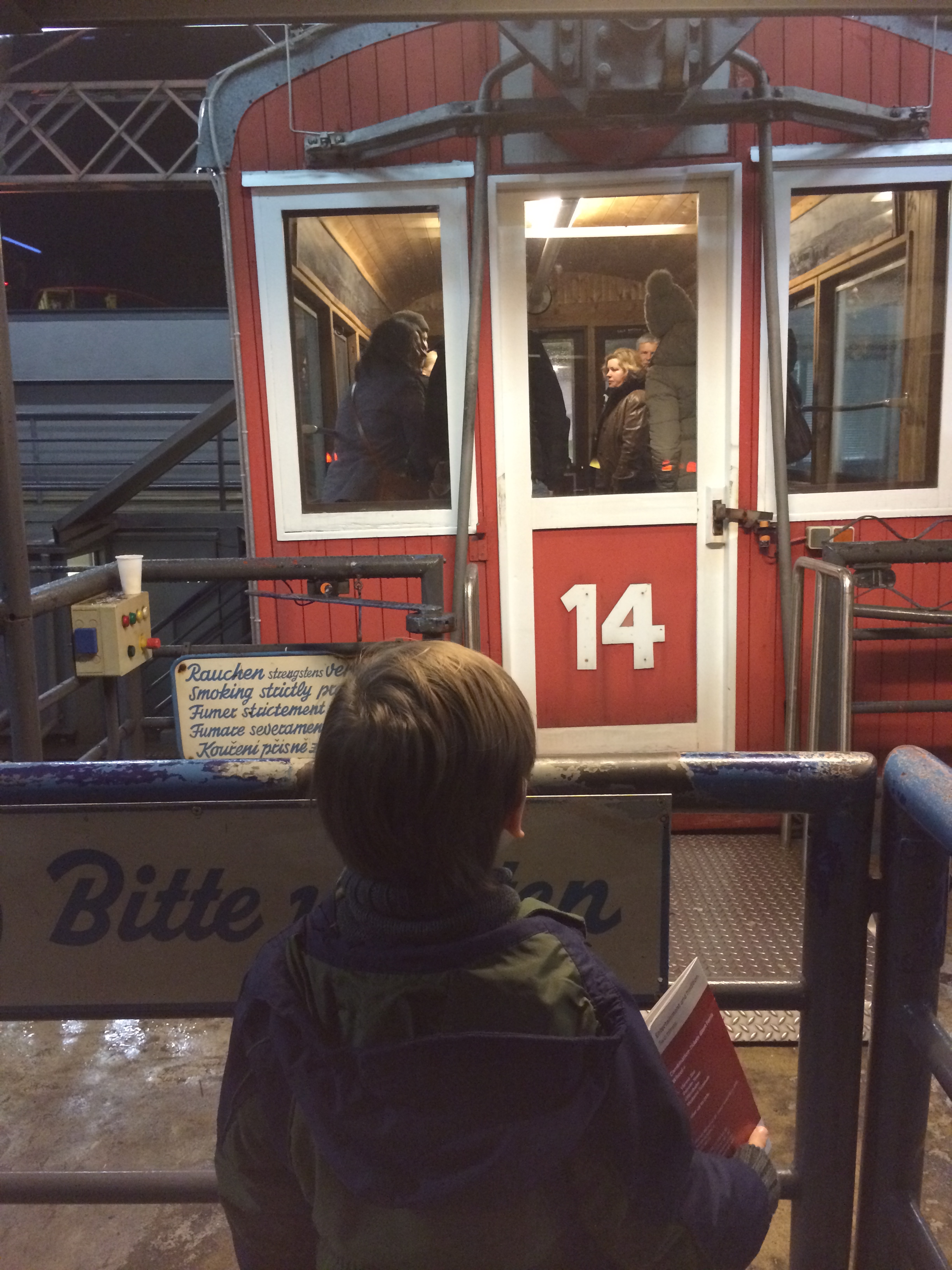 dark, cold, drizzly February evening is that there was absolutely no line, and we even got our very own car, all to ourselves.  We didn't have to worry that the boys' exclamations or their desire to run from one side of the car to another was bothering anyone else (although with only 4 of us in there, every time they did switch sides, the car tilted, which was a little disconcerting).  The rain obscured the view somewhat (more of an issue for the pictures than for the actual view), but the darkness created a lovely scene of Vienna all lit up at night.  It was a worthwhile visit, especially being such an iconic piece of Vienna.  The boys enjoyed their view from the top, and we all enjoyed sharing it as the first piece of our 2014 Vienna stay-cation.