This morning, we left Paris.  We dragged our stuff to the airport, rented a car, and headed to Normandy.
Mostly, I think France looks like Maryland:  hilly, wooded and dotted with expansive open farm spaces — but with yellow flowers everywhere and boar crossing signs mixed in with the signs for deer crossings.  Along the highway, each town or village we passed was depicted with a cute and distinct sign, indicative of the region.
We were lucky — it was an easy trip.  Liam slept nearly the whole way (we weren't sure how he'd handle a long car trip, since he hasn't ridden in a car in over a year) and Benjamin was entertained by the journey when he wasn't also asleep.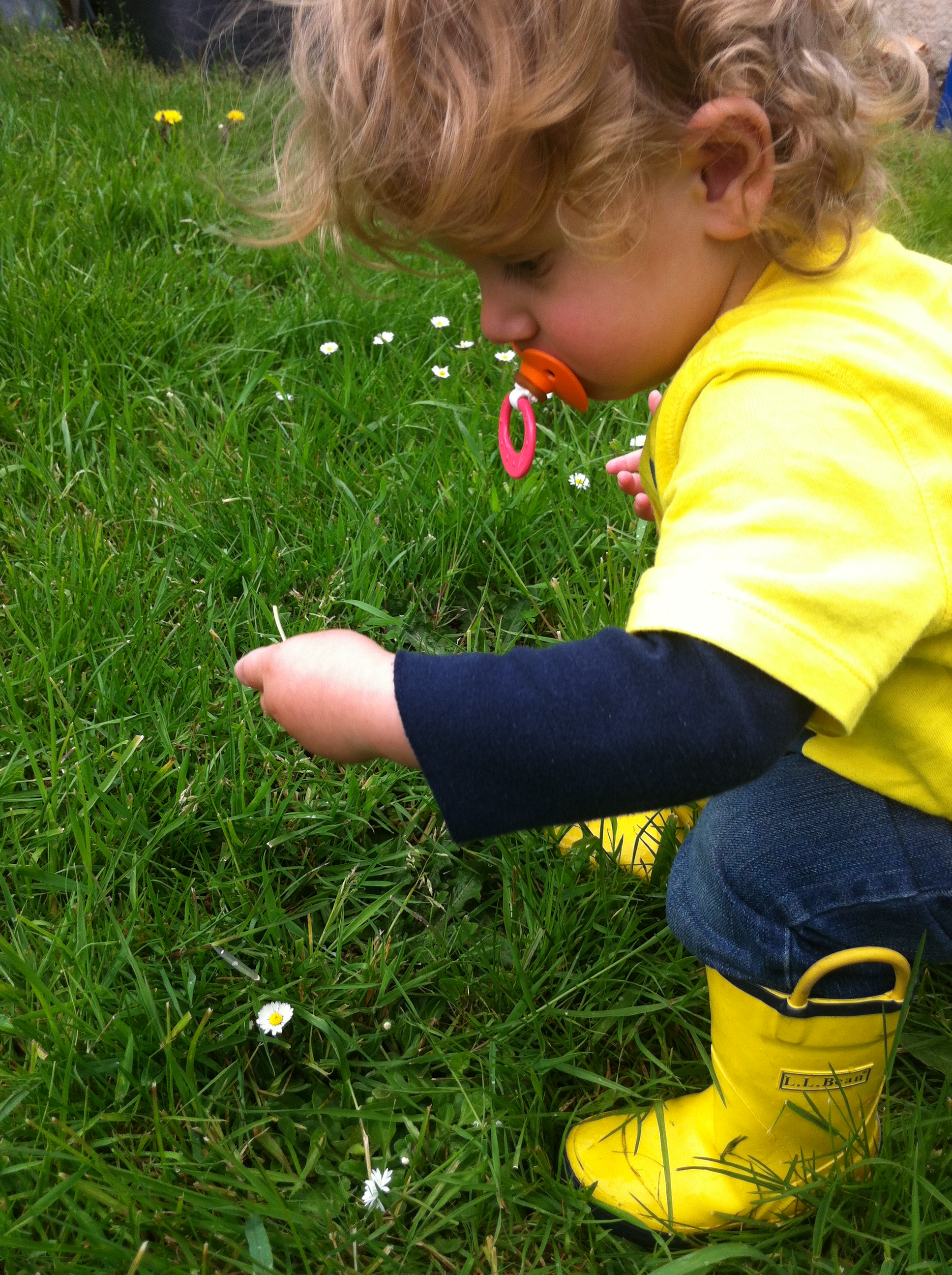 After a few hours, we arrived at our destination: a house in the country which belongs to the parents of a friend of ours, who kindly offered it to us for a few days.  We're about 5 km outside of a tiny town, and many of the houses around us have sheep, chickens or cows in the yards.
The boys love having a yard to play in.  Liam denuded the yard of daisies and dandelions, while B found a watering can and watered the ones Liam missed.  We're enjoying our country retreat — we have no cable, no Internet — just us, enjoying our vacation.
This evening, we went to town for groceries, stopped at the chocolatier and made a quick dinner reservation at a tres French restaurant (also tres fancy).  When we came back to eat, our meal took over 2 1/2 hours. Amazingly, the kids did great (and, not surprisingly, it turns out that Liam loves French food).
It's later than we intended, and we're all tired.  We're not sure we've gotten the heat in the house figured out yet, but so far, so good in Normandy.